According to the singer, some people only remember him when they need money from him.
Nigerian artiste, Rude Boy has adviced to be careful of people who only remembers one only when they need assistance.
According to the singer, there are people who only remember him when they need money from him.

Taking to Twitter, Rude Boy says he is not helping such people in 2021 since all they know how to do is collect from him. He added that he would pick such people's call again.
"Beware of people who always call you or remembers you when ever they need money ….. since na just to de collect be Una own 2021 Una go call taya "
Nollywood actress Omotola Jalade-Ekeinde has threatened to take action against a media outlet on Instagram over an alleged affair with APC chieftian Adams Oshiomhole.
The Instagram page, @gistloversblog had earlier reported that they plan on spilling details of a secret affair between- the married actress and the former governor.
In her reaction, Omotola gave the blog to take down the post otherwise face the consequences of their action.
She asked her followers to report the blog's page on Instagram.
"I ordinarily dont do this but after thinking about it thoroughly and seeking advice i have decided to! So this Blog ran this story and people started coming to my page.

"Ive always known there are people who are sick and will tell you stories that have Never happened but to publish that on a platform as big as instagram? You must be held accountable," she wrote.
In another post she vowed that the persons behind the blog will be located:
"Still waiting for the so called blog to post their proof of their dirty insinuation. You don't just wake up and randomly write nonsense! You will prove your story and be found," she wrote.
Omotola is married to captain Matthew Ekeinde. They have four children together.
A doctor has given men three simple things they need to take to the hospital to confirm the paternity of a child.
A Nigerian doctor, Olufunmilayo has taken to Twitter to give important advice to married men who are interested in conducting DNA test for their children.
The latest interest in Deoxyribonucleic Acid Test became imperative after a Nigerian man died of heart attack on discovering that the children he thought he fathered didn't belong to him.
While trying to help men out, doctor Olufunmilayo said all you need for a DNA test is any of the following: the child's hair, nails or blood.
Also a cheek swab can be used to determine the paternity of a child.
He wrote:
"A child's dad can order a DNA test.
All you need is the child's hair, nails or blood. Job done. And it can be done secretly.
You don't need to ask a woman before doing a DNA test. You don't need her permission. At all.
Don't let anybody guilt trip you.
Pass this on to all men."
Two-time unified heavyweight champion, Anthony Joshua, has advised people to choose wisely when picking a life partner.
According to him, who you marry is the top five most important decisions in life. He shared the piece of advice on his snapchat.
Margaret Keenan, the grandmother who became the first person in the world to receive the Pfizer/BioNTech vaccine for Coronavirus, has been discharged from the hospital.
The 90-year-old made global headlines after she was given the coronavirus jab at University Hospital Coventry at 6.31 am on Tuesdah December 8.
On Wednesday afternoon, December 9, Margaret was pictured smiling and holding hands with her grandson Conor and daughter Sue as she left the hospital.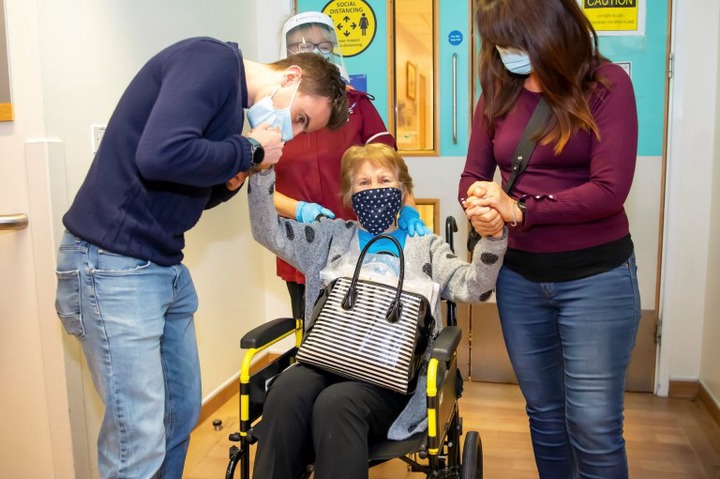 The retired jewellery store assistant said she felt 'great' upon being discharged.
In a statement released through NHS England, Mrs Keenan said: 'Yesterday was a massive day for me personally and for the rest of the world as we all look to get back to some sort of normality.
'It has all been such a whirlwind and everything hasn't really sunk in yet. I feel great and I'm so pleased to be able to go home and to spend some quality time with my family. 'I would like to say thank you to the hospital and its staff for the care and support shown to me during my stay – they have been truly amazing.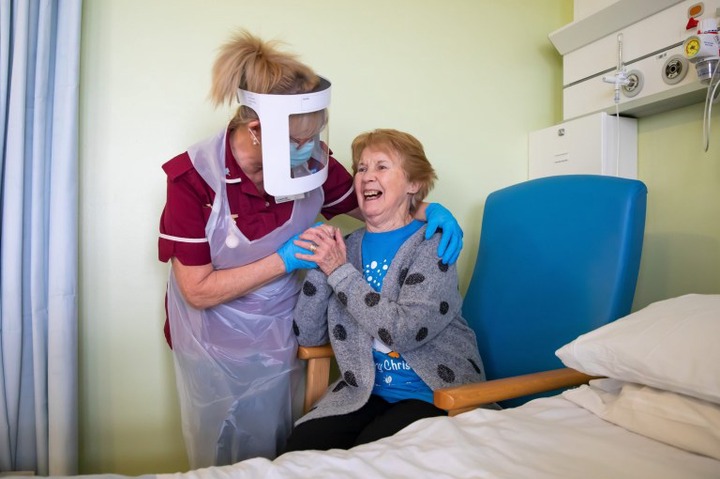 'My family and I are so grateful for the positive comments and well wishes received.
'I would urge everybody to get their vaccine as and when they are asked to do so.'
The UK is the first nation to start immunising its population in what has been hailed as a turning point in the battle against coronavirus.
Mrs Keenan, who marks her 91st birthday next week, received the first of 800,000 doses of the Pfizer/BioNTech vaccine.
Speaking immediately after receiving the vaccine, administered by matron May Parsons, Mrs Keenan told of the 'great opportunity' of being offered the jab.
She said: 'I can't thank May and the NHS staff enough who have looked after me tremendously, and my advice to anyone offered the vaccine is to take it – if I can have it at 90, then you can have it too.'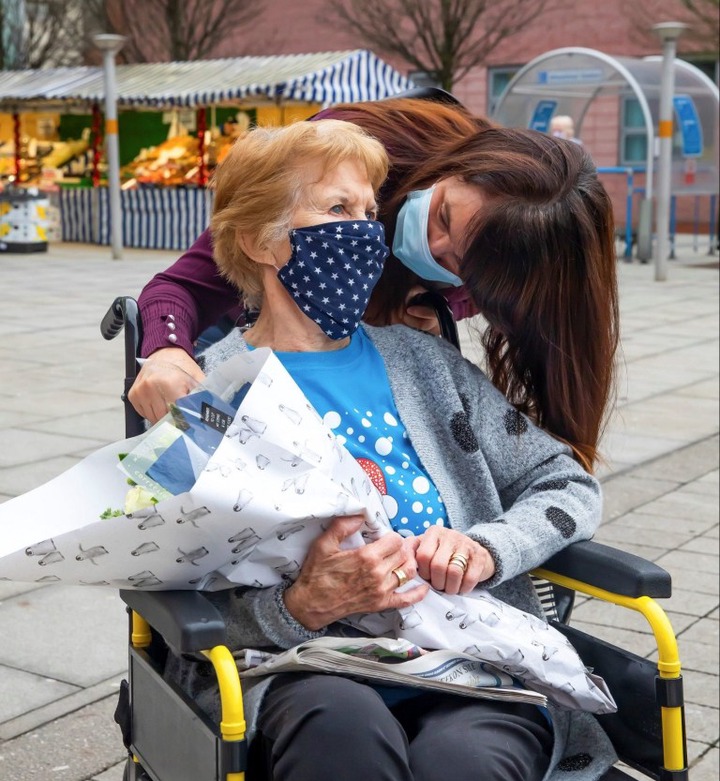 Burna Boy's 84-year-old grandfather and music critic, Benson Idonije, said he hoped his grandson would bring home the Grammy Award this time.
It is no longer news that for the second year in a row, Damini Ogulu, better known as Burna Boy, has been nominated for a Grammy Award.
The singer was nominated for the prestigious award in the World Music Album category for the forthcoming 2021 edition of the programme.

In the 2020 edition of the awards ceremony, the Odogwu singer had been nominated in the Best World Music category alongside other heavyweights such as Angelique Kidjo (winner), Altin Gün, Bokanté and Metropole Orkest, and Nathalie Joachim and Spektral Quartet.

Expectedly, the nomination generated a lot of frenzy on social media, and Burna Boy's 84-year-old grandfather and music critic, Benson Idonije, said he hoped his grandson would bring home the Grammy Award this time.

He told Sunday Scoop, "I hope that this time, Burna Boy will clinch the Grammy. I feel encouraged and on top of the world. All the artistes in his category have their unique qualities but at the end of the day, one artiste must emerge the winner. I am hopeful that by the grace of God, it will be my grandson. It was his sister that informed me of the Grammy nomination. When we spoke on the phone, he called me a special name has for me and said, 'We have made it again'. I then prayed for him.

"Twice As Tall is a great album. The chronology of his skills was evident. When I heard it, I knew it was worthy of a Grammy and saw the new direction he was going. The album was completely message-driven. There is a particular song that has a very powerful message. I have listened to his albums over time and the songs have grown on me. They are timeless pieces."

Idonije, who used to be the manage r of Afrobeat pioneer, Fela Kuti, also advised other artistes to be original and African.

He added, "My advice is that artistes should sound like themselves and not others. They need to be original and focus on Africa. Africa will bring out the best expression in them. Some artistes want to sound like other people but that is not the way to go. Artistes should keep working hard. Burna Boy works very hard. He is always in the studio, experimenting. He is not getting these things on a platter of gold."
Covid-19:The Presidential Task Force (PTF) on COVID-19 has urged Nigerians to suspend plans to travel to their hometowns for the coming festivities in December.
The chairman of the task force and Secretary to the Government of the Federation, Boss Mustapha, gave the advice at a press briefing on Monday, November 23. He said such trips should be put on hold to reduce the spread of the novel Coronavirus which is still in the country.
According to him, there will always be other festive seasons when people can travel for.
"Ahead of the upsurge in travels for the Christmas and New Year festivities, we urge strongly that for this year, such trips should be put on hold firmly because of the risks involved. The transmission rate has simply become astronomical. There will always be many more festive seasons to celebrate," he said
In a Twitter thread shared on his handle, Dr Olufunmilayo warned against the practice, stating that it is harmful.


File Photo
Dr Olufunmilayo, a popular Nigerian medical practitioner has warned ladies to desist from putting toothpaste inside their vagina to make it tight.

In a Twitter thread shared on his handle, Olufunmilayo warned against the practice, stating that it is harmful. He went on to enlist some of the dangers that ladies can be exposed to when they engage in such practice.

Read His Tweets Below;

"Toothpaste makes vagina tight" NEVER DO IT PLS!!!! Vagina irritation Smelly vagina Abnormal vagina discharge Vagina/pelvic infections Difficulty getting pregnant. NEVER PUT TOOTHPASTE IN VAGINA NEVER PUT TOOTHPASTE IN VAGINA NEVER PUT TOOTHPASTE IN VAGINA.

The problem with bad advice is that you can never tell how far it travels. And more often than not- it tends to travel a whole lot further than good advice. And when the damage is all done- Only the owner of the vagina and her loved ones will be there to deal with all the mess.

Toothpaste is caustic, very toxic and really abrasive for a sensitive part of the body like the vagina. You put yourself at the risk of irritation, inflammation, destruction of the normal organisms that protect your vagina from infections and open up yourself to a lot of harm.

Once toothpaste destroys the normal natural organisms that keep your vagina healthy, you become prone to infections- which then causes you to have excessive, foul smelling vagina discharge and infections which can damage your tubes (and chances of getting pregnant) as a woman.

If you get a terrible infection- especially repeatedly- if you don't learn your lessons quick and desist- The infection can ruin your tubes- You can later in life find it difficult to get pregnant from the blocked tubes- Or if you get pregnant- it may be in an abnormal place.

So ask yourself again- Is it worth it? To what end? This whole obsession with "tight vagina" is very unhealthy and is driving some people absolutely insane. You need to really slow down and stop being eager to try adventurous nonsense ideas that can potentially ruin your womb.

I have said it repeatedly- The vagina cleans itself, by itself, in its own way, with its own juices and remains sparkling clean - without needing any help from you. The body has an efficient effective system for this- and it does it flawlessly. That's a real proven medical fact.

Problems most times start when people start doing all sorts with their vagina. Pour soap inside. Wash with vim. Put vagina pearls. Add some spices. Use some okro. Try some toothpaste. These wild woke silly nonsense ideas are some of the things that give a lot of women problems.

Your vagina is tight enough. Your vagina is good enough. Your vagina is just perfect. You are fine as you are. Don't let peer pressure and wild online claims of sexual wonder magic ideas or vagina products lead you on a journey of ruin and regret. It's not worth it. Thank you!''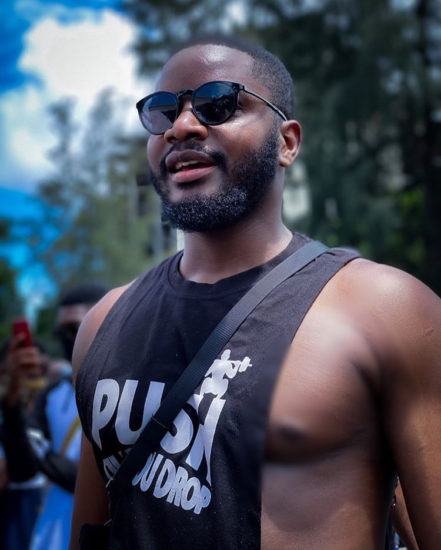 BBNaija star Leo DaSilva has disclosed why men need to start sharing their heartbreak stories for women to know how wicked they are.
In order to justify his claims of women being more wicked thanmen,Leo DaSilvaadvised men to share their heartbreak stories for women to realize how wicked they can be.
According to him, women need to know exactly how much more wicked they are than men therefore men should start sharing their heartbreak stories a lot more.
His advice seems to be out of experience and heartbreak might be one of the reasons why he vowed to remain a virgintill he gets married.
screenshot below;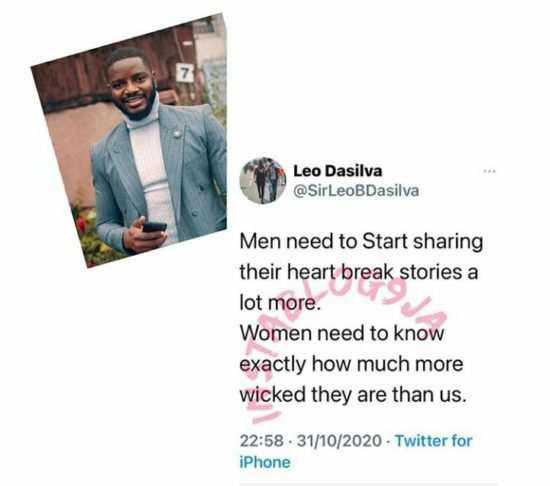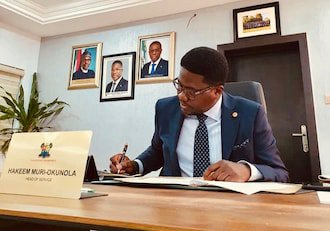 Lagos state government has ordered all civil servants in the state to return to work immediately after spending around 7 months at home.
In a statement released on Sunday, November 1, the government said workers from Grade Level 1 – 12, who had been earlier left out of resumption, should now return to work.
All the workers are expected to be at their respective duty posts by Monday, November 2.The order was issued by the Lagos State Head of Service, Hakeem Muri-Okunola.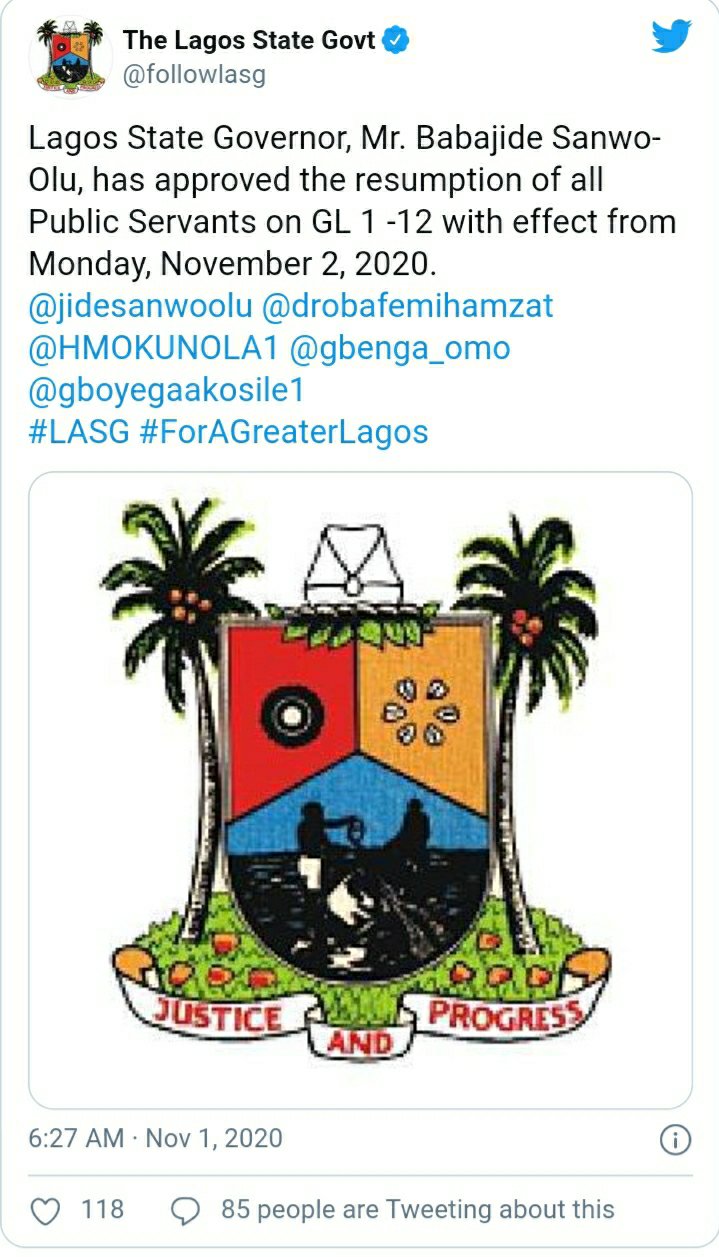 Muri-Okunola said the directive is in accordance with the recommendations of the Presidential Task Force (PTF) on COVID-19 and the advice of the State Ministry of Health.
All the workers are expected back at work while state government offices will keep rosters to monitor compliance with the order.
The statement added:
"Muri-Okunola urged all Accounting Officers to ensure strict adherence to all safety protocols guiding against the spread of the virus in their respective MDAs, just as he directed that attendance duty rosters must be maintained in all State Government establishments."
Governor Sanwo-Olu, had on Friday, May 1, directed government workers on Grade Level 14 to resume their duties fully by Monday, May 4.The government in a statement also released by Muri-Okunolapointed out clearly that front line health workers and security officials at all levels are expected to be at their workplaces.
This move followed a similar order by the federal government to its own civil servants.